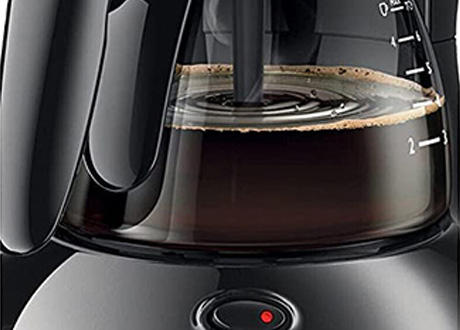 Aroma Twister
This smart nozzle inside the jug circulates the inflowing coffee evenly through the jug for an optimal and consistent aroma, from the first to the last cup.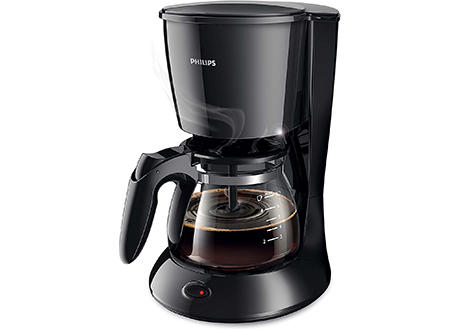 Automatic Shut-off (30 mins)
30 Minutes after brewing your coffee, the coffeemaker switches off automatically for energy saving and safety.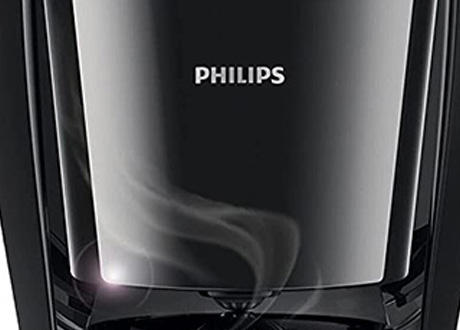 Drip Stop
The drip stop allows you to pour a cup of coffee before the full brewing cycle is finished.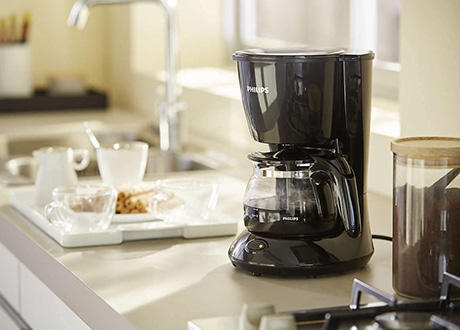 Compact Design, without compromising capacity
This coffee maker is especially designed for brewing 2 up to 7 cups of coffee (maximum 0,6 liter). Thanks to its very compact design, this coffee maker takes little place in your kitchen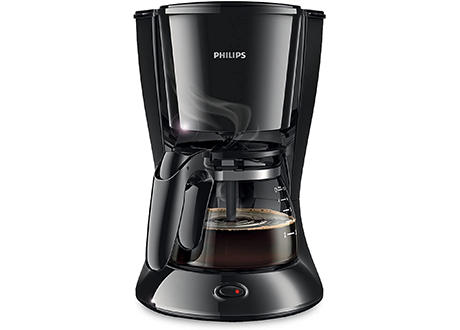 Water Level Indication
Fill the water tank easily and precisely with the water level indication.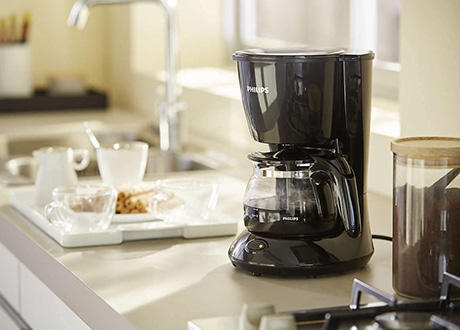 Dishwasher Safe
The jug and filter holder can be easily cleaned in the dishwasher.
Brand PHILIPS
Colour Black
Product Dimensions 21.8D x 29W x 19.8H Centimeters
Special Feature Filter
Coffee Maker Type Drip Coffee Machine
Filter Type Reusable
Style HD7432
Specific Uses For Product Coffee maker
Recommended Uses For Product traveling
Included Components Drip Coffee Machine, Glass Jug
Country Of Origin : India